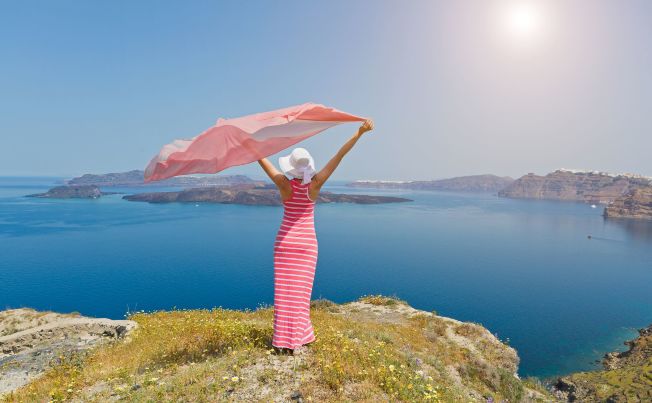 Downtown Athens and the nightlife Capital Gazi
Read All Our News Below
Follow our blog and learn about Greece, its culture, us, our clients who like to share their moments and thoughts with the world and any news with regards to Asimina Tours.
Enjoy and stay in touch!
Downtown Athens and the nightlife Capital Gazi
ATHENS IS THE NIGHTLIFE CAPITAL OF EUROPE and GAZI AREA IS THE HEART OF IT!
Greece is a country that a visitor can have an amazing time because of the History, the Food, the Culture, the Beaches, the incredible islands' Scenery, the friendly people and more. But there is also something else that makes Greece unique in the world! The NIGHTLIFE here is something that you have to experience to believe it! Greek people rarely go out before 10:00 pm and they do stay out until VERY late. It's their way of unwinding after a tiring week and having fun. And the Greeks love having fun! This is the trend all over the country but even more so in Athens! And the best place to have fun in Athens is the Gazi "Village" as Greeks call it!
Sure, you can have fun and enjoy Plaka, but Plaka is mostly for tourists. If you want to have authentic Greek fun and mix with all the locals, Gazi is your destination! This is an area, that has everything and something for everyone! And it is so easy to get there, it even has a Metro station, right in the middle, though if you want to stay out late, which I am sure you will do, you will have to get a cab to get back to your Hotel. You can start with Dinner, there are so many restaurants, catering to every need. Upscale high-end restaurants ? Check! Authentic Greek food ? Check! Feel like Sushi or Tapas ? Check! Economic Gyros and Souvlaki? Check!
After Dinner, time for a drink at one of the countless bars around. They welcome everyone and everything goes here. Just don't wear shorts and sandals, if you don't want to be frowned upon. Greek people like to dress nicely to go out, nothing fancy but casual chic is the norm! Jeans, sneakers and a nice t-shirt or shirt for the men and a nice summer dress for the ladies (if you want to wear your high-heels, this can be the time) and you are good to go! You could bump into models, celebrities, businessmen, tourists, students, young, old, rich, poor, straight, gay, in Gazi there is only PEOPLE having fun and mingling with each other!
The night is still young and you could hit a club afterward. So many dance clubs around, blasting music for every taste. There are also many clubs playing Greek music (bouzoukia) if you want to get a taste of 100% authentic Greek entertainment.
A summer night in Gazi is a must if you want to see how the Greeks have fun! The "village" is busy almost every night of the week and crowded on Fridays and Saturdays, so plan accordingly! But no matter what, you can be sure it will be a night to remember!