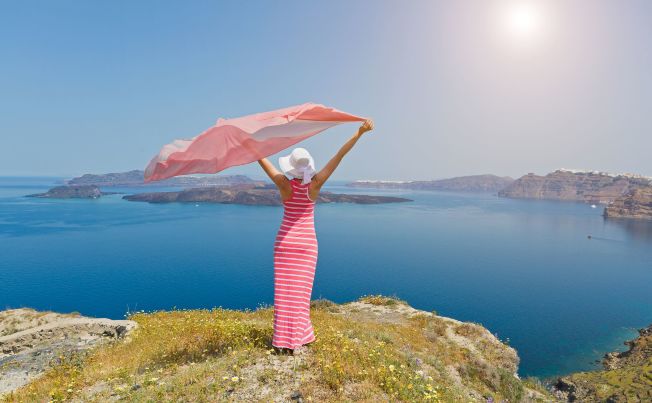 Coronavirus (COVID-19) Update: Asimina Tours
Read All Our News Below
Follow our blog and learn about Greece, its culture, us, our clients who like to share their moments and thoughts with the world and any news with regards to Asimina Tours.
Enjoy and stay in touch!
Coronavirus (COVID-19) Update: Asimina Tours
March 11 - President Trump announces suspension of travel from Europe
In response to the ongoing coronavirus situation, on Wednesday evening President Trump announced that travel by foreign nationals to the United States from 26 European countries would be prohibited for 30 days beginning on Friday, March 13 at midnight. The news came on the heels of the announcement by the World Health Organization hours earlier declaring COVID-19 a pandemic. The new restrictions do not apply to the United Kingdom. U.S. citizens traveling in Europe will be exempt, but American travelers will have to undergo screenings before they come back to the U.S. The order also does not prohibit travel by legal permanent residents and the immediate family members of U.S. citizens.

With regards to traveling our client's safety is our #1 Priority.
We continue to closely monitor and manage this situation as it evolves.
We are referencing and following directions from the CDC and WHO
The details below explain how we are operating in the current situation.
We have updated our terms & conditions to be more flexible as seen here - TERMS & CONDITIONS

Here are your options with regards to your trip itineraries:

OPTION 1 - Wait and see up to 30 days prior to departure to make the necessary most educated decisions. Then within 30 days the new more flexible cancellation fees will take place.
OPTION 2 - Postpone your trip plans for a later date or next year till 2021
We will apply the full value of your deposit towards future travel valid until October 31, 2021.
You can cancel your trip and change your travel plans up until December 31, 2020 for travel until October 31, 2021. Any change fees from airlines (if any) will be applied to your new booking. Please let us know 30 days prior to your trip departure.

OPTION 3 – Cancel all services with a refund up to 30 days prior to departure with a small cancellation fee to include a $325 non-refundable plan to go fee plus any charges from any non-refundable services. There is a $250 per person cancellation fee that will be applied as CREDIT valid for the participants of the booking and valid towards future travel up to October 31, 2021

Please contact your travel advisor to discuss your trip options.

With regards to travel insurance with TRAVELEX
For customers whose travel plans are impacted by the government travel warnings and restrictions, Travelex may allow the travel advisor or traveler to apply the policy to new or rescheduled trip at a later date. Please contact Travelex Customer Solutions at 800.228.9792 or customersolutions@travelexinsurance.com for further details on this option.
If a traveler purchased Cancel For Any Reason coverage and met all the purchase requirements under the terms of the policy, they may be eligible for a percent of the covered trip cost, provided the trip was cancelled no less than 48 hours prior to the departure date.

For additional questions on coverage related to the coronavirus, please refer to TRAVELEX - Frequently Asked Questions.
FINALLY - During this unprecedented situation, we are also advising you that it takes time for us to get through, especially with the airlines to request cancellations and or changes of your airline tickets to later dates and to process any of the options that you choose above.
We appreciate your patience as we are working hard on your behalf.