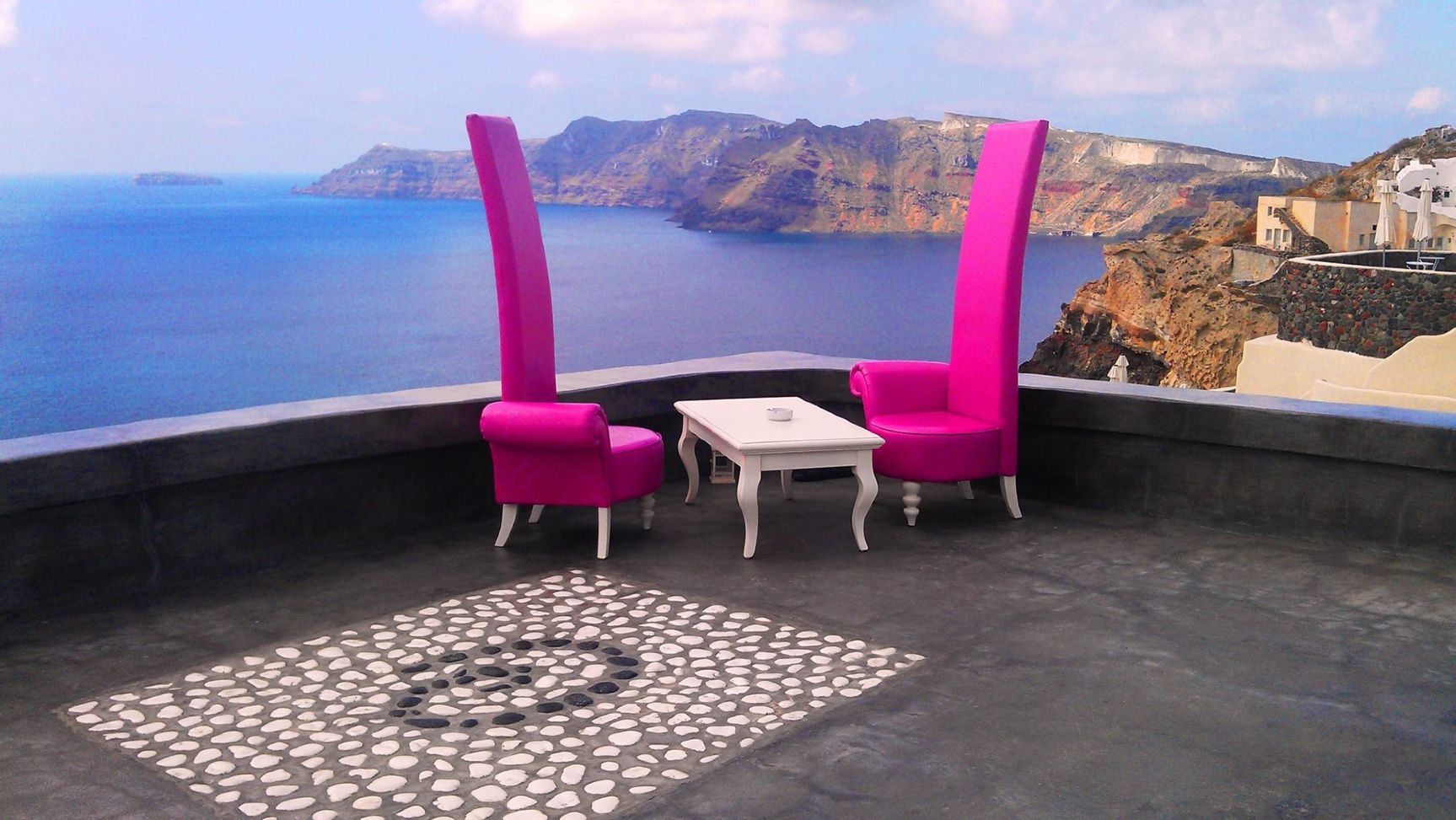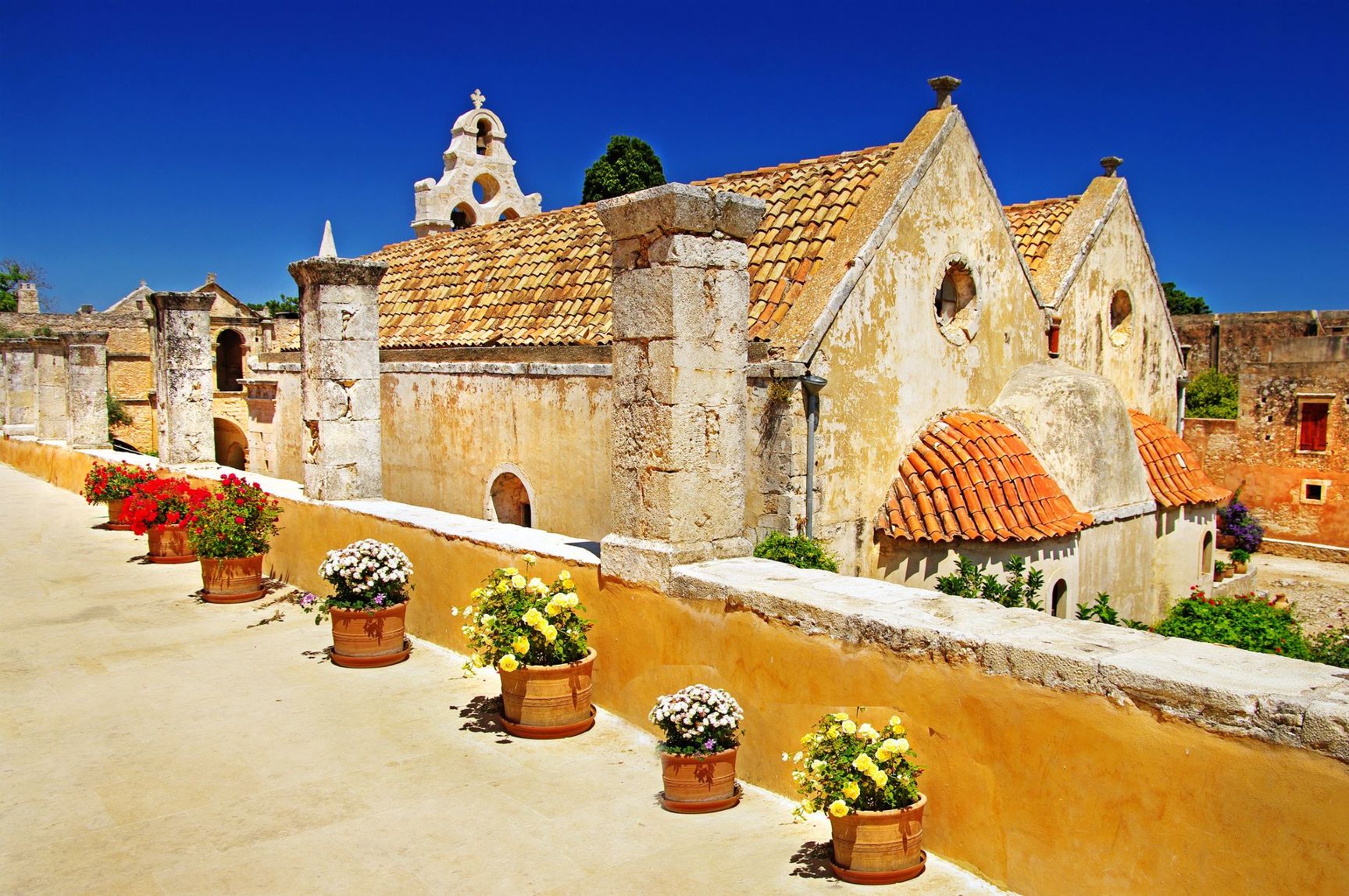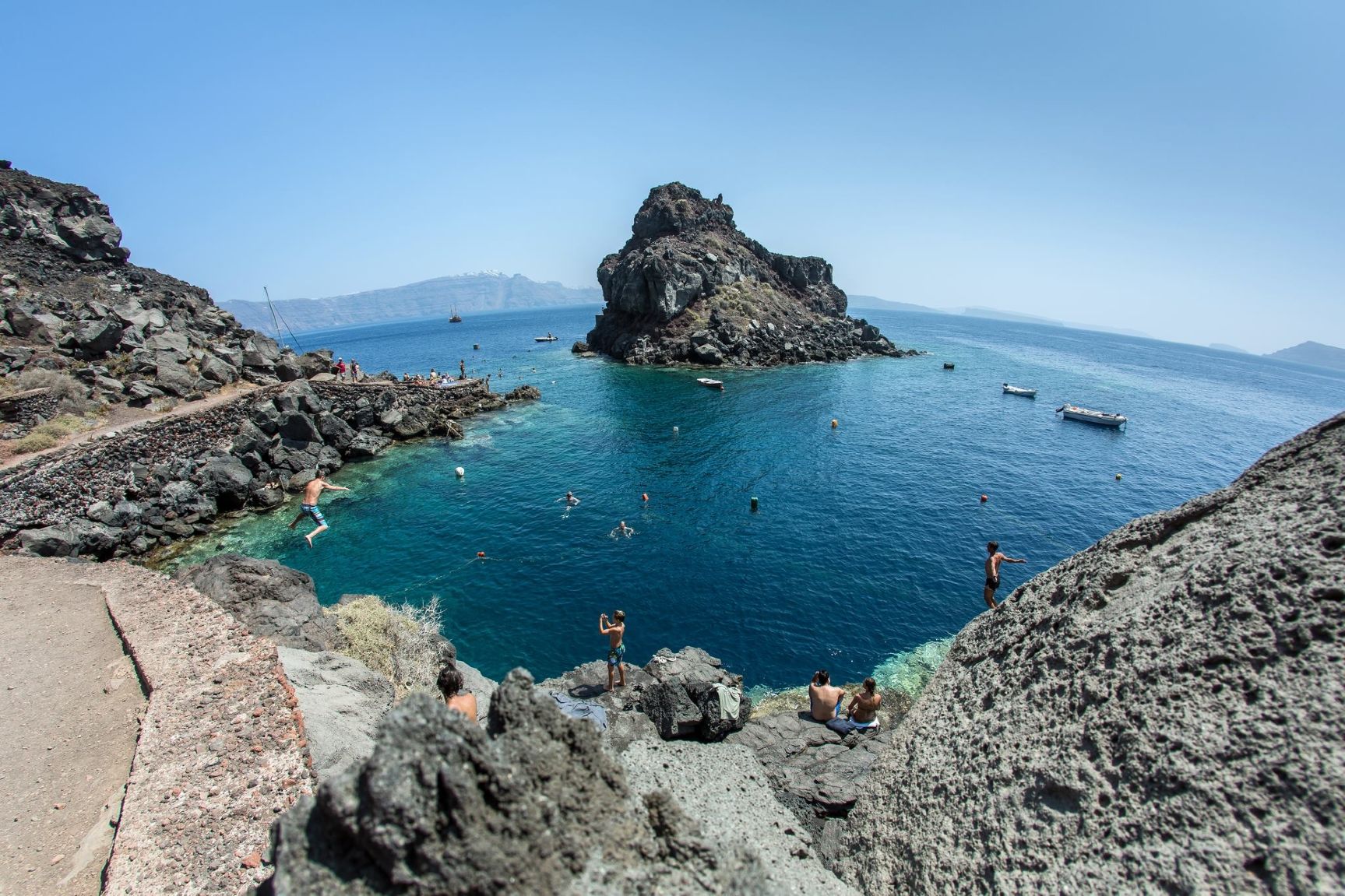 Terms and Conditions
BROCHURE & TOUR PACKAGE RATES & QUOTATIONS: Prices are in USD. Tour prices do not include tips to guides and drivers and items of a personal nature which are additional. Taxes and Port charges will be quoted separately. All prices are subject to change without notice prior to departure due to major currency fluctuations, fuel prices and or unforeseen economic circumstances. Asimina Tours has the right to increase prices in case of a devaluation of the US dollar against the euro. In case of computer or human billing error we reserve the right to re-invoice participants with corrected billing. Prices quoted are based on land rates and exchange rates in effect at the time of the quote and include the cost of the Tour operator operation and markup.

TRAVEL PROTECTION & INSURANCE: Asimina Tours strongly recommends the purchase of travel protection insurance.
Insurance covers comprehensive medical, trip cancellation and interruption as well as emergency travel assistance services. For exact terms & conditions please refer to Travelex Insurance booklet information which can be supplied by Asimina Tours agent or go to www.travelex-insurance.com/index.asp?location=20-0107&go=bp
RESERVATIONS AND PAYMENTS: A 25% deposit is required within seven days of a written quotation. Final payment must reach Asimina Tours no later than 60 days prior to departure date. If payment is made by credit card (AMEX,VISA, MC, DISCOVER) Asimina Tours requires a completion of Asimina Tours website credit card authorization form agreeing with the terms and conditions. Participants waive any charge back rights after a booking is made.

PRICING
When you first call us or write to us, we will be happy to discuss your plans at no charge so that we can understand what you are looking for and to explain what we have to offer.
There are typically two outcomes:
1) We may refer you to one of our published itineraries for your review
2) We may recommend customizing an itinerary for your specific needs
FEES
To provide a price quotation for one of our published itineraries on our website - NO CHARGE
REVISIONS on a QUOTATION
After the first quotation has been sent, up to two revisions are allowed free of charge. Revisions could be for example adding or subtracting travel days, changing hotels, up/downgrading services. If a third revision is requested then a non-refundable plan to go fee of $275 will apply. Any revisions thereafter will incur a $100 fee per revision.
PLAN TO GO FEE for individually tailored made travel
We are proud to offer our professional expertise to ensure your travels are as seamless and trouble free as possible. We only charge this plan to go fee to cover our associated costs and the time that we invest in researching all available possibilities to make your vacation the most enjoyable. We charge this modest non-refundable upfront fee of $275 (or $975 for weddings) which is not associated with any commissions. Our custom tour services are tailored to your interests and personal schedule and are not part of a pre-packaged tour. These are fee-based services which include individualized tour planning and communication. Depending on the itinerary/quotation the non-refundable plan to go fee may be requested to be paid upfront prior to sending an itinerary/quote.
Fees are non-refundable in case of cancellation.
LATE BOOKINGS AND PAYMENTS: Booking made within 60 days of departure must be paid in full. A LATE FEE of $75.00 per person will be charged to cover last minute communications expenses.
RETURNED CHECKS: For all returned checks a $25 fee applies.
BOOKING CHANGES: Any changes made in a booking after the deposit of final payment has been received by Asimina Tours up to 60 days prior to departure will incur a fee of $150.00 per change plus any additional costs the change may incur. Changes made after tour documents are issued are subject to applicable cancellation fees. A change of destination constitutes a cancellation and will be subject to full cancellation fees.
CANCELLATIONS BEFORE DEPARTURE: Cancellations and refund requests must be received in writing to Asimina Tours. All cancellations received up to 60 days prior to departure incur a $250 fee per person. Travel Insurance is non-refundable and non-transferable. In addition the below scale applies for cancellation fees within 60 days of departure:
| | |
| --- | --- |
| 59 days - 41 days before departure: | 25% of Total Charges |
| 40-26 days before departure: | 50% of Total Charges |
| 25-10 days before departure: | 70% of Total Charges |
| Later cancellations and No Shows: | 100% of Total Charges |
Additionally, any cancellation fees imposed by the suppliers such as hotels, airlines, tour companies, cruise lines etc. that exceed the cancelation fees above will be charged.
INSURANCE: Asimina Tours is not responsible or liable for loss, damage or theft of luggage or personal belongings or for personal injury, accidents or illness while on tours, nor for any trip interruption.
REFUNDS AND CANCELLATIONS AFTER DEPARTURE: Once the tour commences NO REFUND will be made for unused features or voluntary modifications made by the tour participant.
NAMES OF PASSENGERS: Passengers are responsible to ensure that the names printed on the invoice match exactly as the first and last name written in their passport. Any name change may require airline reservations to be canceled and rebooked. Reservations are subject to availability at the time of rebooking. Passengers will be required to pay airlines rebooking penalties plus any fare differences. Asimina Tours will not be held responsible for the denial of services by a carrier due to any name discrepancy.
AIRLINES: Once issued, tickets are nonrefundable. Airline schedules and flights are subject to change without notice. Airlines reserve the right to demand immediate issuance of tickets whenever they determine that necessary. In that case, Asimina Tours will require immediate full payment of the airfare portion and taxes. This situation overrides invoice terms and conditions and payment due dates. If full payment is not received, seats will be cancelled by the airline and may not be available to be rebooked on the same flights or at the same airfare. Any replacement air arrangements and airfare will be the sole responsibility of the passenger. It is also advisable to reconfirm your reservations with the airline the night before your departure. Please be at the airport 3 hours before your departure time.
HOTELS: Hotel accommodations will be provided in accordance with the itinerary or similar. We reserve the right to substitute hotels of equal category. All rooms are twin bedded rooms with request for a double with private facilities, unless an upgrade was requested. Room selection is at the discretion of the hotel. Triple rooms consist of a standard twin bedded room plus a sofa, folding bed for the third person.
BAGGAGE: One suitcase per person is recommended, plus a small carryon bag for escorted land tours due to limited motor coach capacity. For those tours that include domestic flights only one suitcase per person will be allowed. Additional baggage charges apply according to the airline tariffs. Baggage insurance is strongly recommended.
PASSPORTS AND VISAS: United States citizens traveling to Greece, Turkey and Israel require a valid passport. Those US citizens traveling to Turkey require a Visa and one could be obtained prior to departure or at the point of entry in Turkey. It is suggested that ALL participants check with the appropriate consulates to determine if any visas are required for ALL destinations. Obtaining proper documentation such as Passports and Visas and health Certificates are the responsibility of the traveler. Asimina Tours is not responsible for failure of traveler obtaining these documents or the costs of these documents.
RESPONSIBILITY: ASIMINA TOURS LLC, 10665 STANHAVEN PLACE #3114 WHITE PLAINS MD 20695 is responsible for making arrangements for the tour services offered in the attached programs to include transportation, sightseeing, hotel accommodations etc. The carriers, hotels and other suppliers providing tour services are independent contractors and are not agents, employees, servants, or joint venturers of Asimina Tours. Asimina Tours its selling agents and suppliers of services offer these tours for sale only on the express understanding that they themselves do not perform or in any way assume liability for the performance of the individual components of these tours and act only to combine these components into a single unit of sale for the convenience of the general public and are not responsible therefore, either directly or indirectly for any loss accident, or injury which may result from any act omission, negligence in or responsible for performing or providing these component services. The transportation companies concerned take no responsibility for any act, omission or event during the time the passengers are not aboard their conveyances. The passage contract issued by the transportation company shall constitute the sole contract between the transportation company and the passenger. ADDITIONAL EXPENSES INCURRED AS a result of delay, change of schedules, illness, weather, strikes, hostilities, quarantine, government requisition of hotel space, or any other reasons, beyond the control of the tour operator or travel agent, shall be borne by the passenger. Tour operator reserves the right to substitute hotels of similar category if necessary and to alter itineraries. All travel documents for travel services issued by Asimina Tours are subject to the terms and conditions specified by the supplier and to the laws of the countries in which the services are supplied. If the services included in the tour cannot be supplied or if there are changes in an itinerary for reasons beyond the control of Asimina Tours the company will arrange for provision of comparable services. Asimina Tours is not responsible for failure of clients to follow instructions given in travel documents. The tour participant agrees that neither Asimina Tours nor its affiliates shall be liable for any damage or loss including personal injury, death, property loss, delay, change in air services, sickness, strike, war, quarantine, terrorism, bankruptcy, weather, disappointment, inconvenience, or expense occasioned by any act or omission of any supplier or person providing tour services. Asimina Tours reserves the right to cancel a tour at any time. If Asimina Tours cancels a tour the company has no responsibility beyond the refund of monies paid to the company by the traveler nor for their non-refundable airline tickets.
BROCHURE PRINTING DISCLAIMER: Asimina Tours is not responsible for typographical or printing errors in the brochure.
ARBITRATION: Any legal proceedings both on behalf of or against Asimina Tours LLC must be instituted only in a federal or state court located in Maryland, and such claim will be decided using the laws of the state of Maryland.
HOLIDAYS: During local or national holidays abroad, certain facilities such as museums, sightseeing tours and shopping may be limited. Asimina tours is not responsible if your trip falls within the holiday periods that sightseeing is limited.
CRUISES: Cruise cabins are assigned within a general cabin category on run-of-ship basis. Asimina Tours cannot guarantee a specific assignment. Dining room seating will be done by the maitre d'hotel on board.
SHIP SUBSTITUTIONS AND ITINERARY CHANGES: Cruise Lines reserve the right to substitute ships on any cruise, even at the last minute, based on decisions made by their senior management staff. Itinerary changes on any cruise are the sole responsibility of the cruise line and they may be implemented at the last minute based on factors determined by existing weather or traffic conditions. Asimina Tours as the Tour Operator cannot take any responsibility for ship substitutions or itinerary changes decided by a cruise line.
DISABLED/ELDERLY PASSENGERS: Tour participants who require any form of assistance must be accompanied by a helper who is capable of and totally responsible for providing such assistance. Because of space limitations, wheelchairs and walkers cannot be carried on motor coaches. Please note that some of our tours require a lot of walking and moving around.
TIPPING: On land, tips are not included in any of the tour packages and are left at the discretion of each participant. While cruising, passengers wishing to express their appreciation should give their gratuities to the Chief Steward at the end of the cruise which in turn are distributed to the service personnel in accordance with established practice. Recommendations from the cruise lines are $7-10 per person per day.
TOUR COMPANY DOCUMENTS: Final documents are mailed electronically provided we have full payment and a signed contract no later than two weeks prior to departure date. By request paper documents may be mailed at a cost of $15. Should final payment be received fewer than 21 days prior to departure and paper documents are requested then a $30 overnight mail fee will be applied to your invoice. This amount must be paid in full before documents can be released.
AIR CONDITIONING: Please be advised that foreign air conditioning systems in public places, hotel and motor coaches are different than USA standards.
ACCEPTANCE: Payment of deposit or full payment shall be deemed as consent by the passenger to the above conditions.
WHEN AND HOW TO BOOK: Reservations and quotes can be made through your local travel agent or by calling ASIMINA TOURS at 1(877) 833-3454 or through email hello@asiminatours.com