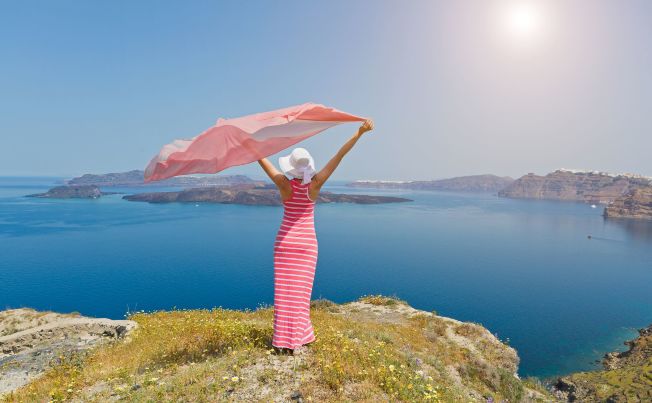 VALENTINE'S IS A CELEBRATION OF LOVE! SO ARE ITALY AND GREECE
Read All Our News Below
Follow our blog and learn about Greece, its culture, us, our clients who like to share their moments and thoughts with the world and any news with regards to Asimina Tours.
Enjoy and stay in touch!
VALENTINE'S IS A CELEBRATION OF LOVE! SO ARE ITALY AND GREECE
VALENTINE'S IS A CELEBRATION OF LOVE! SO ARE ITALY AND GREECE!
Valentine's Day is approaching. All over the world, people in love are already thinking about celebrating this special day and most probably, there are a lot of marriage proposals already planned. Hopefully, she/he will say YES! And then, the real planning begins, right? Planning a wedding takes a lot of time and effort and then there is, of course, the HONEYMOON! So many places to choose, so many options to research. So, let me make things easier and tell you about two countries that spell ROMANCE, like very few on the planet. Two countries that are the perfect Honeymoon destinations, since you can explore history and culture, have fun, celebrate love in picturesque and romantic settings and make these unique memories last a lifetime. ITALY and GREECE! Everyone knows and loves these countries; everyone has a fantastic time there since they are among the Top Honeymoon Destinations on Earth. What better way to start your new life together?
ITALY is a country that needs no introduction. The History, the Art and Culture, the Food, the carefree attitude of the people, the shopping, are among the best in the world. A stroll in the beautiful city of Rome is like walking in a big and very interesting museum where Ancient Italian statues are interchanged with marvelous renaissance paintings in every corner. Don't forget to pass by the Trevi Fountain and throw a coin so that you can return to the city together! Florence, in the famous Tuscany area, is an experience like no other, since this is another Italian city where the beauty of art engulfs and enchants you. The Amalfi Coast, with its scenic towns like Sorrento and Positano, is the most popular Italian Honeymoon Destination. Imagine a picturesque Italian setting by the sea, long walks together, beautiful Italian restaurants, cute little traditional shops, a glass of Italian wine, a day trip to the famous Capri nearby…need we say more?
And then there's GREECE! What's left to say about this blessed corner of the world? A country that has existed for thousands of years and gave so much to modern civilization. This is so evident in Athens, where you can walk in the same little streets that Plato and Socrates walked ages ago and visit the Acropolis, standing proud and overlooking Athens for more than 2,000 years. And then there are the Greek islands, little pieces of heaven on earth. Celebrate your new life in exciting and cosmopolitan Mykonos, bump into celebrities from all over the world and swim in crystal clear blue waters. Santorini is most probably the #1 Honeymoon destination on earth and justifiably so. Nothing spells romance, like this little magical island. The scenery, with the white houses and hotels on the cliff, overlooking the caldera and the volcano is unique in the world. Sitting in your private jacuzzi in your room balcony and enjoying a glass of wine with the person you love the most in the world, overlooking the magnificent views, is a feeling that simply can't be described. It needs to be experienced! Many brides bring their wedding dresses to Greece to take beautiful destination wedding photos. Many others hire a professional photographer that take professional photos of the couple in Santorini.
You can't go wrong with Italy, Greece or both for your Honeymoon.