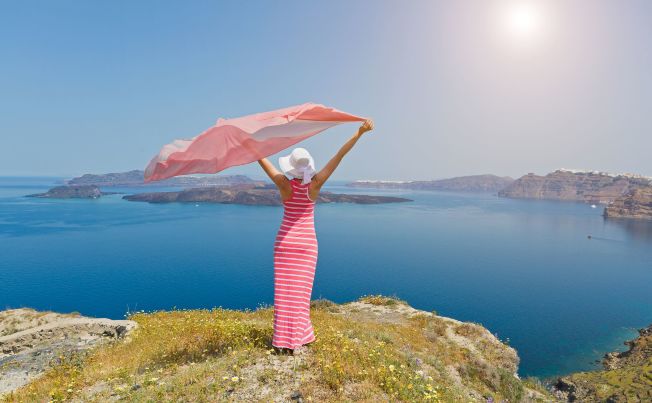 Greece opened its borders for tourism
Read All Our News Below
Follow our blog and learn about Greece, its culture, us, our clients who like to share their moments and thoughts with the world and any news with regards to Asimina Tours.
Enjoy and stay in touch!
Greece opened its borders for tourism
Can I travel to my destination?

FOR TRAVEL FROM THE USA TO GREECE - YES!!!
Greece is taking early steps toward a full reopening by allowing tourists from the United States, the U.K., Serbia, Israel, the UAE, and the European Union into the country starting today April 19, 2021.

Citizens of those countries must have proof of vaccination or produce a negative PCR test 72 hours before entry to Greece. They will be allowed to enter the country and permitted to skip the mandatory weeklong quarantine in place.

The tourists will reportedly be permitted to fly into Greece through airports in nine of the country's most popular holiday destinations: Athens, Thessaloniki, Heraklion, Chania, Rhodes, Kos, Mykonos, Santorini, and Corfu.
However, travelers would still have to follow the country's coronavirus restrictions while they're in Greece — bars and restaurants remain closed for dining in and a nationwide curfew is still in place, though many of the country's famous archeological sites, like Athens' Acropolis, have reopened.
The aim is to lift restrictions by May 14, 2021.
You may also check the most current details (entry and exit requirements and protocols) to Greece through this website here US EMBASSY OF GREECE ENTRY EXIT RESTRICTIONS AND DETAILS
In addition
The Centers for Disease Control and Prevention (CDC) has updated its travel guidance for fully vaccinated people to reflect the latest evidence and science.
Because of the potential introduction and spread of new SARS-CoV-2 variants, differences in disease burden and vaccines, and vaccine coverage around the world, CDC is providing the following guidance related to international travel:
Fully vaccinated people can travel internationally without getting a COVID-19 test before travel unless it is required by the international destination.
Fully vaccinated people do not need to self-quarantine after returning to the U.S. unless required by a state or local jurisdiction.
Fully vaccinated people must still have a negative COVID-19 test result before they board a flight to the U.S. and get a COVID-19 test 3 to 5 days after returning from international travel.
Fully vaccinated people should continue to take COVID-19 precautions while traveling internationally.